Current News
| | | | |
| --- | --- | --- | --- |
| New advocacy group for Sixties Scoop survivors formed in Saskatchewan | | | |
Written by Joel Willick
Thursday, 07 December 2017 10:58
Robert Doucette, co-chair of the new group. File Photo.
A new advocacy group for Sixties Scoop survivors in Saskatchewan is hoping to be a voice for its members.
The Sixties Scoop saw Aboriginal children across the country placed in foster or adoptive homes with usually non-Indigenous parents. The federal government recently announced a settlement in principle of $800 million for First Nation and Inuit children of the Sixties Scoop.
The new Saskatchewan group was just formed last week after 25 former foster children came together to elect a board of seven individuals.
Elected co-chair was former Metis Nation-Saskatchewan President, Robert Doucette.
Doucette says they hope the group will be a voice for Sixties Scoop survivors across the province.
"I feel we have a very good forum and a group that's going to help a lot of people moving forward into the future," he said.
Doucette says he hopes they will help guide survivors when working through the $800 million settlement in principle proposed by the federal government.
"We want to make sure we know what is going on with the settlement, and these people who are signing up with law firms should know what's going on."
Doucette also says the group will fight for the inclusion of Metis and non-Status in the settlement.
"How can you leave a part of your family out? It's ridiculous," he said. "If they are going to do it for the Inuit, they can do it for non-status and Metis too."
Doucette recently spearheaded a human rights complaint against Ottawa for the exclusion of Metis in the settlement.
Because the group is still incorporating as a non-profit, they are unable to release an official name at this time.
Doucette hopes people from all the over province will join the group.
As of now, the best way to get involved is to contact them through the Sixties Scoop Indigenous Society of Saskatchewan Facebook group.
Last Updated on Thursday, 07 December 2017 11:17
| | | | |
| --- | --- | --- | --- |
| Don Campbell takes volleyball skills to northern Alberta | | | |
Written by mbcnews
Thursday, 07 December 2017 10:36
Don Campbell. Photo courtesy of keyano.ca
Don Campbell of La Plonge First Nation has taken his volleyball talents to northern Alberta.
Campbell is currently in his first year with the Keyano College Huskies in the ACAC. Campbell was supposed to play last season with the college in Fort McMurray, but he decided to take a year off.
"The fire and everything happened, so I wasn't too sure if I wanted to go, so I just took the year off," said Campbell. "I messaged the coach again this year -- this summer, and asked him if I was still able to come, and he said yeah -- totally."
Campbell plays left side and is currently taking college prep classes. He was also part of Saskatchewan's gold medal-winning male volleyball team at the North American Indigenous Games in Toronto this past summer.
"It was an unreal feeling, just to fly way over there -- just to do what I love, and that's just play volleyball," said Campbell.
The Huskies are 11-1 on the season, and they currently sit in first in the ACAC's northern conference.
Meantime, La Loche's Kyrel Herman also plays for Keyano College.
Last Updated on Thursday, 07 December 2017 10:40
| | | | |
| --- | --- | --- | --- |
| Regina police search for missing boy reported missing in October | | | |
Written by mbcnews
Wednesday, 06 December 2017 16:45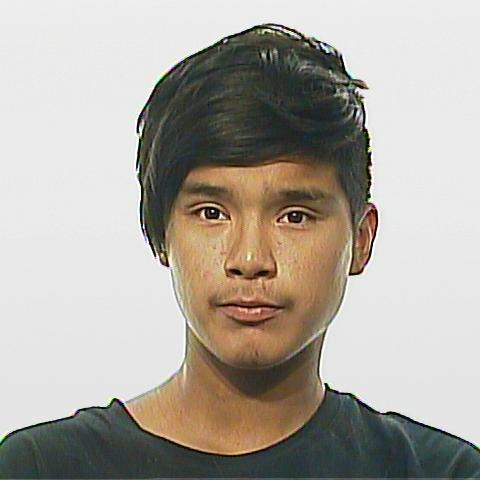 Jarez Charles Josepht Gardypie.  Photo provided by RPS.
The Regina Police Service is seeking the public's help in locating a missing 14 year-old boy who has been reported missing since October.
Jarez Charles Joseph Gardypie was last seen near his Regina home on October 27th, the night the old Mosaic Stadium was demolished.
Gardypie is described as Indigenous, approximately 5' 11" tall, weighing about 150 lbs, thin build, with brown hair, and brown eyes. He was wearing a grey hoodie and jeans the day he was last seen.
Police say Gardypie has many connections in the city and say he has actively tried to avoid police and caretakers in the past.
However they do say there is still concern for his well-being and they want to return him home safely.
Anyone who knows the whereabouts of Jarez Gardypie is asked to call the Regina Police Service at 306-777-6500 or Crime Stoppers at 1-800-222-8477.
Last Updated on Wednesday, 06 December 2017 16:48
« StartPrev1234

5

678910NextEnd »
Page 5 of 3219