Current News
| | | | |
| --- | --- | --- | --- |
| Regina police search for missing woman | | | |
Written by mbcnews
Wednesday, 18 October 2017 15:09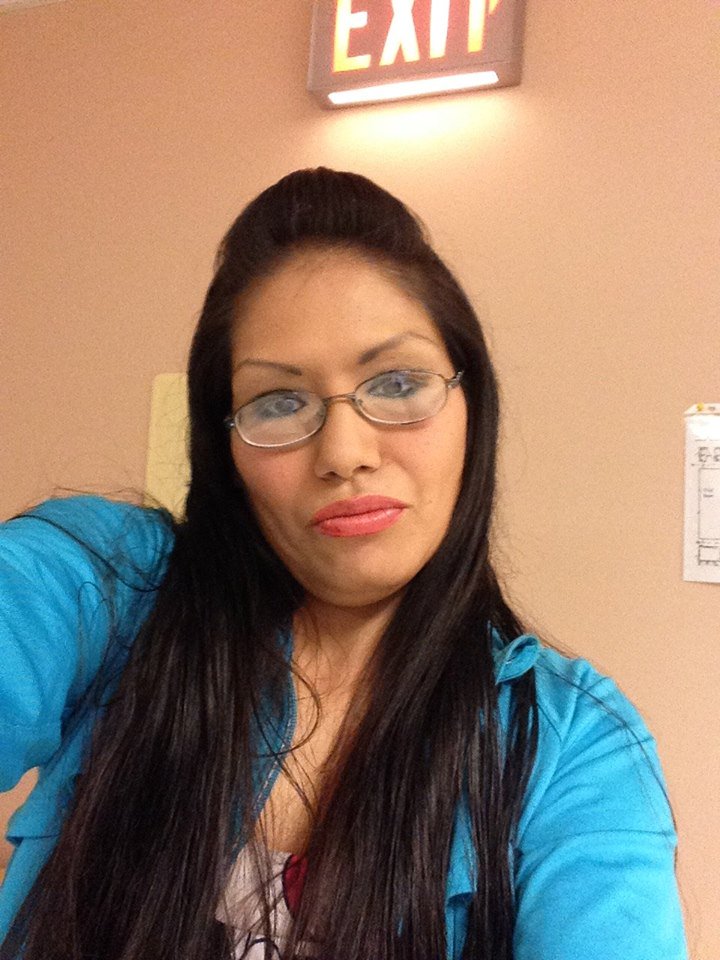 Photo supplied by Regina Police Service.
Regina police are seeking information about a woman who was last seen earlier this month.
33 year-old Tina Marie Gambler was last seen at a family member's house on October 2.
Police say her family reported her missing this week because they say they would have heard from her by now.
Gambler is described as Indigenous, 5'7'' tall, 130 lbs, with shoulder-length hair.
She also has a tattoo on her right arm that says 'Gambler' and tattoos on her left and right forearms of little devils.
Anyone with information is asked to call Regina Police or Crime Stoppers.
Last Updated on Wednesday, 18 October 2017 15:13
| | | | |
| --- | --- | --- | --- |
| Regina project for at-risk children viewed as model for future | | | |
Written by Manfred Joehnck
Wednesday, 18 October 2017 12:54
Photo courtesy of Manfred Joehnck
Getting to kids before they get into serious trouble is the focus of a Regina program called TRiP, which is short for, "The Regina Intersectoral Partnership."
The concept was developed ten years ago, and is showing remarkable success. The latest two-year evaluation was released today at the Mamaweyatitan Centre in Regina.
Dr. Chad Nilson, a social scientist, conducted the extensive two-year evaluation. He says TRiP has done what no other program before it has ever accomplished. It is a coordinated approach, involving schools, police, justice, social services and other agencies who connect with families who are having trouble with their children.
They collectively deal with issues like school absenteeism, substance abuse, behavioral problems, and gangs. Sixty-three percent of the children involved showed a major improvement in behaviour. Dr. Nilson says the program is reducing crime, rebuilding fractured families and improving the outcomes for at-risk children.
"What this is, is an opportunity to say, look, if you are willing to commit to change and willing to commit to these supports, we are willing to do everything in our power to help you engage in those services, engage in those supports and start to change. We will help you change things for your family." he said. "This is a much different approach than we have seen in the last 20 years."
TRiP Coordinator, Lance Dudar, helped develop the program when he was a police superintendent 10 years ago. He says TRiP has performed beyond expectations.
"You know, a 50 per cent reduction in contact with police for these young folks, so that's pretty significant, so is it having an impact? Absolutely," he said.
Two First Nations, Ochapowace and Muskoday, are looking at implementing the program on their reserves.
Some of the key findings of the evaluation say 49 per cent of the children became involved in pro-social community activities, 54 per cent had reduced concerns about their parents, 63 per cent showed an improvement in behaviour, 64 per cent of the children with poor school attendance, showed major improvements and 82 per cent of the at-risk children showed a moderate to strong reduction of vulnerability to behaviour that would get them into trouble.
Last Updated on Wednesday, 18 October 2017 13:06
| | | | |
| --- | --- | --- | --- |
| Students ponder purpose of Indigenizing campus | | | |
Written by Joel Willick
Wednesday, 18 October 2017 09:18
Photo courtesy of the Indigenous Graduate Students' Council
Students from the University of Saskatchewan are questioning what it means to Indigenize.
Over the past few years, the university has been committed to a mandate of Indigenizing campus. Their efforts have seen the university pursue stronger recruitment tactics for Aboriginal students and build a modern Aboriginal Students Centre.
The Indigenous Students' Council and the Indigenous Graduate Student Council held a town hall meeting on Tuesday afternoon to discuss this idea of Indigenization.
Tuesday's discussion was built around three questions. What do students think about it? What do students need? How can we better organize to help our community?
"There is a lot of places we wish to take this conversation," said Regan Ratt-Misponas, president of the Indigenous Students' Council. "We now have an opportunity to ask these questions and move forward from there."
According to Iloradanon Efimoff, co-chair of the Indigenous Graduate Students' Council, the university is ahead of the curve on Indigenization, however it hasn't come without its challenges.
"A lot of good stuff is happening," said Efimoff. "At the same time, it puts a lot of pressure on Indigenous faculty and students without any sort of remuneration."
Both Efimoff and Ratt-Mispnas hope as the university moves forward, more Indigenous students will get opportunities to sit down with the university leaders to further discuss ideas around Indigenization. They also hope for greater capacity for their two collective councils.
The student councils also say they plan to host several more events in the future continuing the discussion on Indigenization.
"We really want this to continue and engage everyone on campus so they can all be a part of Indigenization," said Efimoff. "But we need greater capacity to do this."
According to the university, Aboriginal enrolment on campus has steadily increased over the past few years.
Last Updated on Wednesday, 18 October 2017 09:27
« StartPrev1

2

345678910NextEnd »
Page 2 of 3168